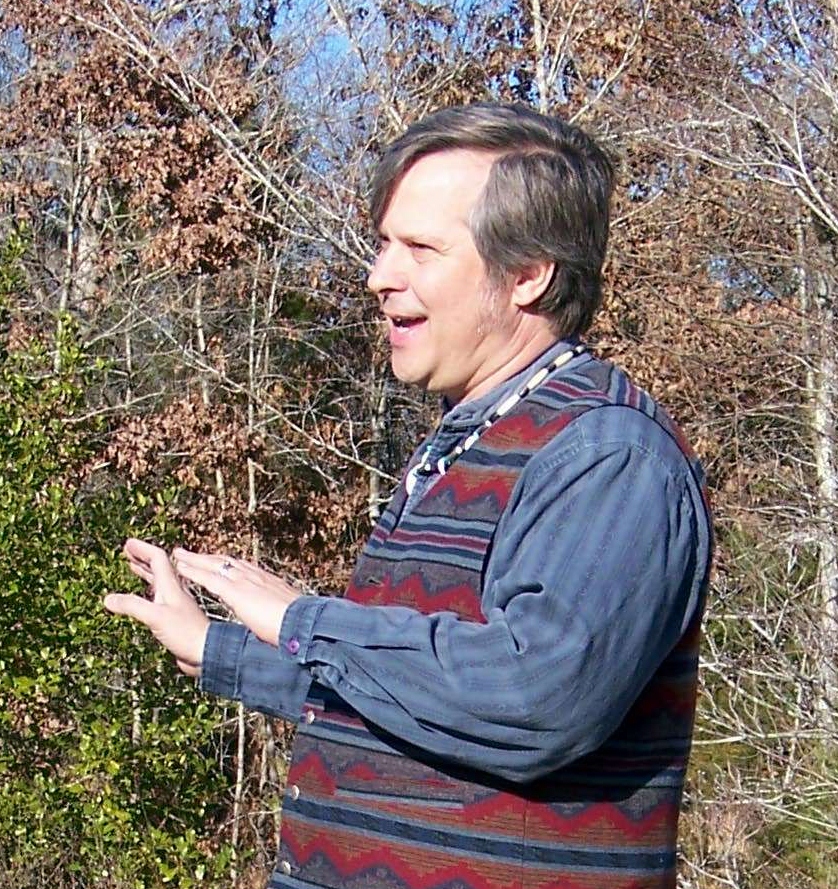 Brian "Fox" Ellis is part Cherokee and has studied with Native Elders from several tribes. He has performed at Powwows and Native Gatherings across Turtle Island. In recent years he was invited to perform at the Apple River Fort for their commemoration of the Black Hawk War and for a group of Sauk and Fox Elders at the Black Hawk Museum in Rock Island. He has presented at the Trail of Tears Museum in the foothills of The Smokey Mountains and at the Assiniboine Reservation for a conference on Seeing the Prairie Through Native Eyes. The following programs give voice to a Native American world view including traditional drumming songs and stories passed down through the oral tradition.
Turtle Island Tales - These are the stories of the first Americans. From the Shawnee of the eastern woodlands to the Pueblo of the desert southwest, from the Cherokee of the southeastern mountains to the Inuit of the far north, there are many distinct tribes and cultures. One thing they all have in common is a deep respect and love for the earth and her creatures. Through stories, drumming songs, and circle dances, Fox seeks to share what he has learned from his elders. Blending traditional folktales from the beginning of time with modern literature about current events, these stories celebrate the richness and diversity of the many people who call Turtle Island home.
COYOTE PLACES THE STARS: Native American Star Lore - With folktales from many nations, storyteller Brian "Fox" Ellis, shares the legends of how the stars came to be, the creation of the Milky Way and stories about specific constellations, all from a distinctly Native American world view. Blending songs and poetry with audience participation and traditional cosmology there is something here for both old and young listeners as they are transported to the campfires of not so long ago, not so far away.
THE LEGENDARY EAGLE: Lore from Many Lands - Blending American Indian legends with avian natural history, storyteller Brian "Fox" Ellis takes listeners into the world of these magnificent birds. Informative and inspiring, Fox tells the story of the eagle's demise and glorious return from the brink of extinction. Weaving scientific facts with folk songs and folktales from many cultures, this program offers something for everyone!
A Walk in the Ancient Forest: Native American Tree Tales – Blending stories from many nations with traditional chants and drumming songs, this performance introduces audiences to the American Indian's relationship with the forest, their uses of bark, nuts and wood, and their respect for the source of all life, our green friends.