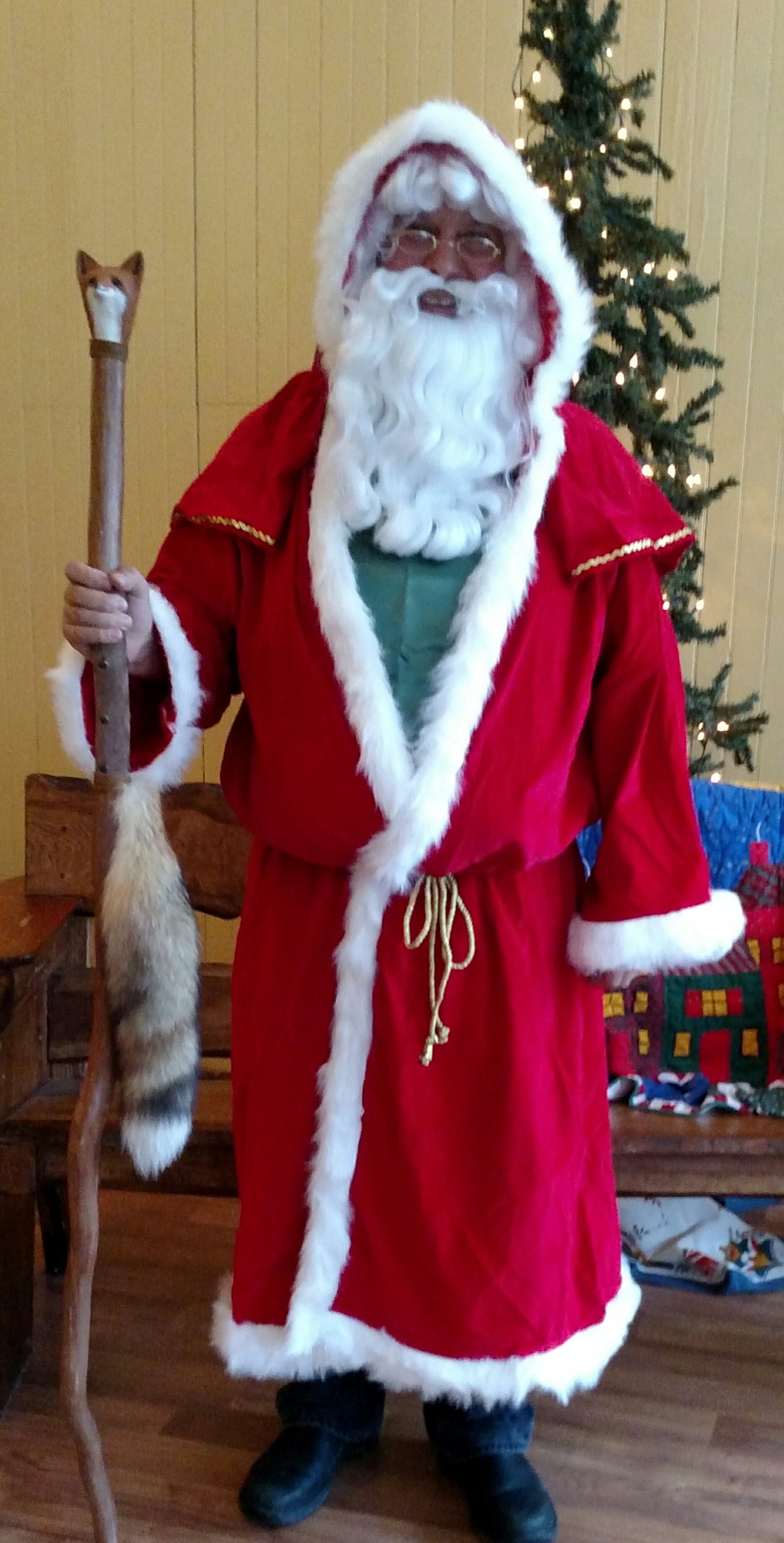 Happy Holidays! Merry Christmas!
Happy Kwanza! Happy Hanukah!
Joyous Solstice! & Festive Festivus!
A simple newsletter of celebration!
A Gift of Stories

Storytelling and Literacy Teacher Training

The New Year's Schedule
A Gift of Stories:
---
Simply click on the title to read one of my favorite Christmas stories:
Winter Solstice at the Fox Pub
---
Join Barry Cloyd and Brian "Fox" Ellis for our 16th Annual Winter Solstice program. A Magical tour through Celtic Stories and Songs to celebrate the longest night. We are offering two shows: at 5:30 and 8:00. We always sell out so it is vitally important that you call the Fox Pub and make reservations ASAP 309.692.3693! Doors open half hour before each show, so plan to come early for dinner and drinks! Invite your friends and make reservations. Join us for what is always a great night! Tickets are still only $10! The 5:30 show is nearly sold out but the second show at 8:00 has a few more seats available but they are going fast. Please call the Fox Pub for reservations It is great to be a part of this tradition and we wish to share it with you!
With a duel focus on writing and performing the various genres of Poetry.
January 15 - 18, 2016 at The Twinflower Inn in Bishop Hill IL
What? Me a published poet? You might be wondering… Whether you already love poetry or simply want to enrich your storytelling performances and deepen your non-fiction essays with stronger imagery this weekend is worth your while! Spend a rich weekend with a dozen other writers in a supportive and nurturing environment. This Writer's Retreat, sponsored by The Twinflower Inn, will provide a balance of instruction, coaching and quiet time to write. If you wish to learn more about building a better essay or structuring your story with clearer metaphorical language, adding poetry to your performances and participating in constructive conversations, then make reservations right away as we tend to sell out. Folks are encouraged to attend the entire weekend, but if locals wish to show up for just one or two of the classes that is also encouraged. E-mail me at This email address is being protected from spambots. You need JavaScript enabled to view it. to register. Click on the headline for a pdf schedule and poster to share. Please share!
---
At The Twinflower Inn, Bishop Hill, IL
Have you ever daydreamed about disappearing for a weekend with your favorite book, with nothing to distract you from the luxury of reading? Join us for a pampered reading retreat! From Bill Gates to Oprah more and more folks are planning reading retreats, where you can pour over books you have always wanted to read. Indulge yourself, or someone you love, with a winter's weekend devoted to snuggling up with a book, (or two… or three) unplugged from the outside world. The Twinflower Inn is offering a special book lovers' weekend retreat this winter. Here are the details:

Storytelling and Literacy Teacher Training
---
This fall I presented workshops at a few teacher conferences and presented a few days of in-service training for teachers. My primary goal has always been to support teachers and help schools achieve their school improvement goals. Which means each program is custom tailored. What are your school improvement goals and how can I help? Please visit the page about the variety of workshops I offer and let me know how I can be of service!
---
December 21, 2015

Our annual celebration of the Winter Solstice with singer/songwriter Barry Cloyd and storyteller Brian "Fox" Ellis at the Fox and Pub and Cafe on Sommer Street in Peoria, IL. To make reservations call 309-692-3693.

January 15, 2016

Playing with Poetry: Winter Writer's Retreat

With a duel focus on writing and performing the various genres of Poetry.

January 15 - 18, 2016 at The Twinflower Inn in Bishop Hill IL

January 29, 2016

Join Fox as he performs with live birds of prey at the Illinois Waterway Visitor's Center across from Starved Rock as part of one of the largest and oldest eagle watching festivals in Illinois. With programs at 10:00, 1:00 and 3:00 both Saturday and Sunday. Sponsored by Illinois Audubon, Illinois Raptor Center, Ameren Illinois, Starved Rock Audubon, Starved Rock Lodge and US Army Corps of Engineers. Click here for a full schedule of events!

February 05, 2016

Fox will present three performaces as Meriwether Lewis to help kick-off The Greenville Chautauqua Winter series with programs Friday night at 7:30, Saturday and SUnday at 2:00.

February 10, 2016