With literally hundreds of Lincoln impersonators out there, Fox thought it would be more intriguing for the audience to see Lincoln through the eyes of his friends, giving us a unique perspective on our favorite president. This series of programs can be booked as a one man Chautauqua! Follow this link for Lesson Plans. Click here to purchase a CD.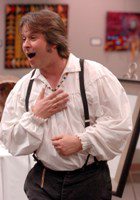 Lincoln Tales Tall and True with Austin Gulihur: Austin Gulihur was born in Kentucky in 1807, making him two years older than his childhood friend, Abraham Lincoln. Gulihur saved Lincoln's life when Lincoln was seven, so if not for him, Lincoln would have never been president! The Gulihur family also settled in New Salem, Illinois just a few years before Abraham arrived. Tracing his youth in Kentucky through his education in Indiana and early days in Illinois this blend of history and storytelling will give the audience a "best friend's" view on Lincoln's early years.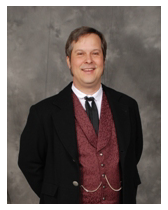 William Herndon Speaks of Lincoln the Lawyer: Lincoln's law partner, Herndon wrote one of the most important and controversial biographies of Abraham Lincoln. Herndon conducted dozens of interviews with informants who knew Lincoln personally. Herndon will share stories from Lincoln's life as a lawyer, his early legal training and some of the most important cases won and lost, including legal precedent that is still quoted in modern courts! Was Lincoln a backwoods, self-taught lawyer or was he one of the highest paid lawyers in America in his day?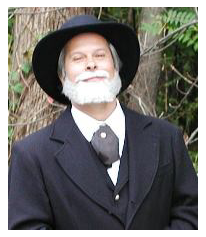 Walt Whitman's Lincoln: Lincoln was a fan of Whitman's "Leaves of Grass", reading excerpts to clients in his Springfield law office; the one time he took the poetry home Mary Todd threatened to burn it! Whitman's most famous poems, "Oh Captain, My Captain" and "When Lilacs Last Bloomed" were written as eulogies for this martyred hero. One of Whitman's best friends was in Ford's Theater the night he was murdered. After Lincoln's death Whitman gave regular lectures on Lincoln's assassination to rave reviews. Fox recreates a program Whitman delivered on the life and death of Lincoln woven with his Civil War poems and recollections of their misty morning encounter during the war.